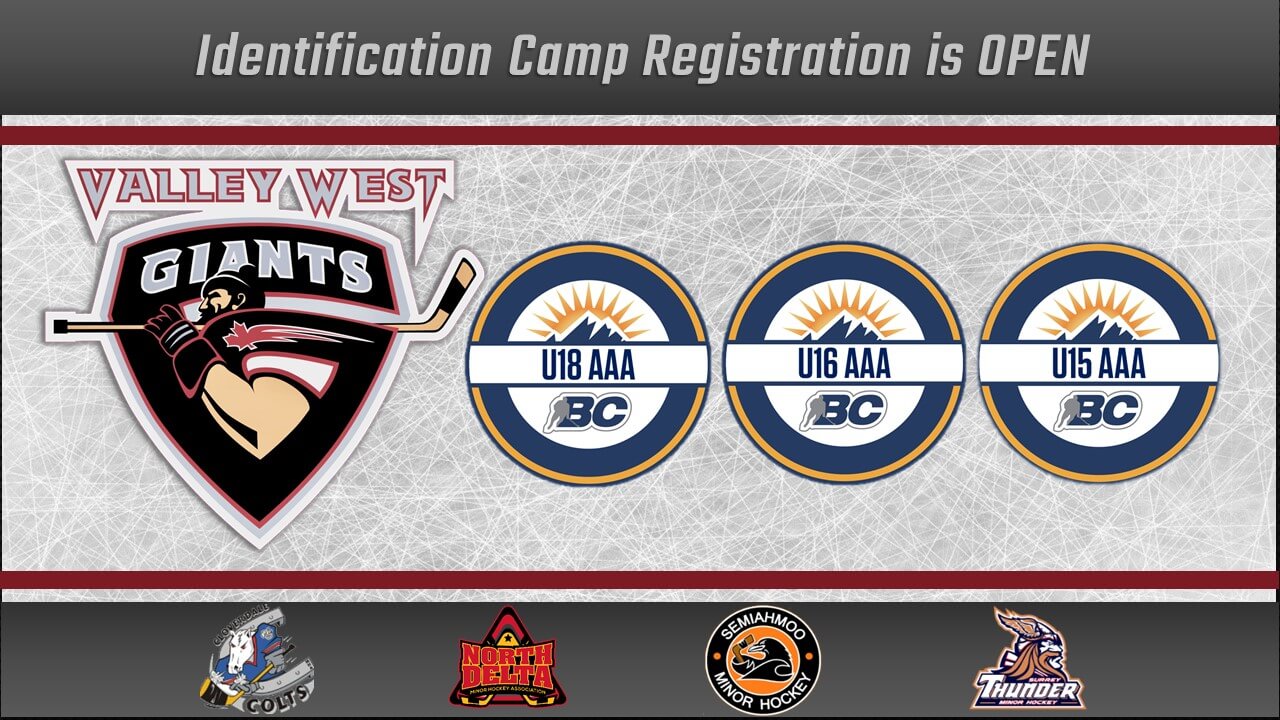 BC Hockey AAA Identification Camps Information
In preparation for the 2021-22 season we will once again be holding Identification Camps. At this point, we are waiting for further guidance from the province regarding camps. However, registration for our U15, U17 and U18 camps is now open.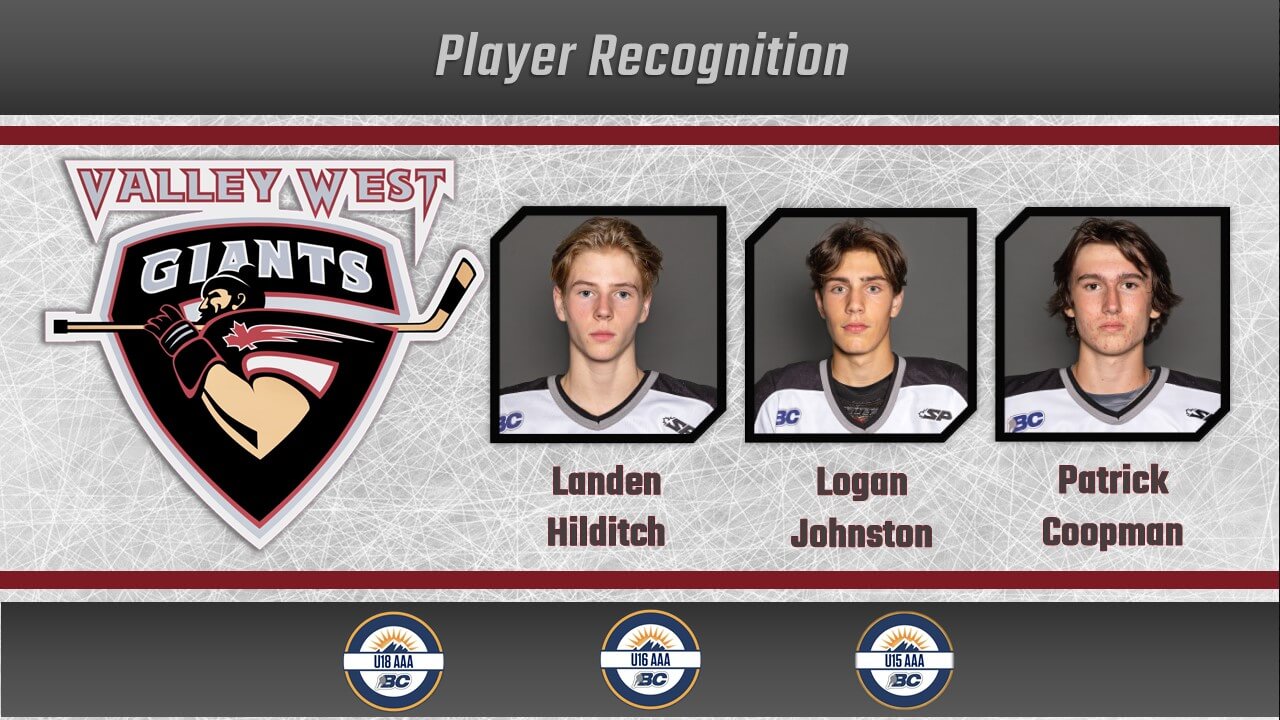 Valley West Giants Player Update
The Giants would like to announce a trio of players who have been listed by WHL teams. All three players played U15 last season, and returned to Valley West this season on our U16 team. Coopman was the first to be listed in October by the Lethbridge Hurricanes. Prior to joining Valley West Coopman played for Cloverdale Bantam A1. Johnston, a former Semiahmoo MHA product, has been listed by the Seattle Thunderbirds. Landen Hilditch, another Semiahmoo MHA product, recently joined our U18 team and was listed by the Swift Current Broncos.